Do not accept what is; confront it and move toward what should be. This page will present examples of what LWV-TC and other like-minded organizations are doing to move toward a truly diverse and inclusive community.  LWV-TC acknowledges the traditional land that comprises Thurston County today, the Nisqually, Cowlitz, and Coast Salish, and pays respect to their elders past and present.
Women's History Month - March 2021
During March 2021, we will be providing a variety of Women's History Month items of interest.  Some will be inspiring and uplifting, some not so much. Our aim is to provide food for thought, increase some readers' awareness and knowledge, and give people hints about other resources available this month.
3/2/2021   Check out the offerings at the Northwest African American Museum
Text 'NAAM' to 206-207-9255 to get text reminders about NAAM events.
3/1/2021  A message from the LWV National President
As we turn the calendar to March, I find myself reflecting on the role of women in our democracy from the beginning.

Despite Abigail Adams's famous advice to her husband to "remember the ladies," he and the rest of the founders left any mention of women out of the founding documents. As a result, the U.S. Constitution does not mention women at all.
This is ironic, to say the least, in our current day and age, when women fill the halls of Congress and hold leadership positions, from Speaker of the House to Vice President of the United States.
It's been 101 years since the 19th Amendment granted women the right to vote.
It's been 98 years since the Equal Rights Amendment was first introduced in Congress.
It's been 49 years since the ERA was passed by Congress.
And it's been one year since the ERA was ratified by the required 38 states.

But the Equal Rights Amendment still needs to be added to the Constitution.
This year, after a century in the making, the ERA is closer than ever to taking its rightful place in the supreme law of our nation. What stands in our way is an arbitrary, ambiguous and legally questionable deadline for enactment imposed on the ERA at its passage.
Learn more about the history of the ERA and why we need it on our blog.
In a nutshell, the Equal Rights Amendment states that "Equality of rights under the law shall not be denied or abridged by the United States or by any State on account of sex."
It is important to recognize that, while women's rights are inextricably linked to the ERA, inequality hurts everyone. The ERA represents a promise that our government will not pass laws or take any official action that discriminates against its people on the basis of sex.
We need the ERA because we need equal pay, fair healthcare coverage that addresses maternal mortality and coverage for caregivers, protection against gender testing laws, prevention of discrimination against LGBTQ+ persons, protections for men in occupations and roles traditionally held by women, and protection against rollbacks in women's rights.
We need the ERA because, just as many women of color faced added barriers for voting until the Voting Rights Act, today women of color are more likely to be under-paid and discriminated against than white women. The ERA would make the Constitution prohibit discrimination on the basis of race AND sex.
But more than that, we need the ERA because our nation must close the book once and for all on the idea that equality of rights is a debatable issue. Because a constitution is not only a set of legal protections: it is a proclamation of a nation's values. And little girls should not grow up in a country where they question their rights simply because they are a girl.
This Women's History Month, tell Congress to remove the ERA ratification deadline, and let's establish gender equality in our Constitution, once and for all.



Sincerely,

Dr. Deborah Ann Turner
Board President, LWVUS
Black History Month Feb. 1 - Mar. 1, 2021
During February 2021, we will be providing a variety of Black History Month items of interest.  Some will be inspiring and uplifting, some not so much. Our aim is to provide food for thought, increase some readers' awareness and knowledge, and give people hints about other resources available this month.
2/28/2021  Ending Black History Month as we started it, with a basketball Cheryl (Sheryl).
In honor of Black History Month, we celebrate Cheryl Miller. Miller took the basketball world by storm, becoming one of the best players in history.   
Copy this link into your browser to see some dynamic moves.   https://twitter.com/CBSSportsNet/status/1364243630735511553
2/25/2021  Two Events for the Last Day of BHM, from the Northwest African American Museum

AUTHOR ROCHELLE RILEY: "That They Lived: African Americans Who Changed the World"
Sunday, Feb. 28 | 6pm | Online
NAAM hosts author Rochelle Riley for a family-friendly conversation about her new book That They Lived, which was created to teach children that they can be anything they aspire to be, and that every famous person was once a child who, in some cases, overcame great obstacles.
`

INTERACTIVE STORY TIME: The Tooth Fairy Experience
Sunday, Feb. 28 | 1 pm | Online
Join NAAM as we present a special Interactive Story Time in observance of National Tooth Fairy Day. The Tooth Fairy will join us for a very special reading!
Tune in and read-along to our newest, culturally-relevant story, The Clean Teeth Club: A Tooth Fairy Tale by Kelly Rae Bahr.
2/24/2021 - From the Museum of History and Industry
Hear from WA State community members inspired and impacted by local African American History.  This exhibit features Black Heritage Society of Washington State collections and research.  Begins at 6:30 pm, with a $5 registration fee.
2/21/2021  From LWVTC Member Loretta Seppanen
 Carolyn Jefferson-Jenkins (Ph.D.) served two terms as the 15th president of the LWVUS (1998 to 2002), the first person of color to serve in that role.
Born in Ohio in 1952, Carolyn Jefferson-Jenkins majored in Social Science and Education Western College for Women in Ohio and received her Master's in Education in Administration and Supervision from John Carroll University in Ohio. She then obtained her Ph.D. in Urban Education and Administration from Cleveland State University in 1991. Her career in public school and higher education spanned 40 years. She continues today as an adjunct assistant professor in the School of Education at the University of North Carolina, Chapel Hill.
Jefferson-Jenkins joined the Cleveland League in 1982. After moving to Colorado, she was elected to represent that state on the National Board of the LWVUS (1994 to 2002). She served as national LWV president at the turn of millennium. During her tenure she worked to implement three major league initiatives: Get out the Vote, Wired for Democracy, and a member-developed 21st-century strategic plan.
Since her retirement Jefferson-Jenkins wrote The Untold Story of Women of Color in the League of Women Voters, published in 2000 in honor of the organization's centennial celebration. The book is based on the the rich LWVUS papers housed at the Washington, D.C. office and the Manuscript Division of the Library of Congress. The book explores ways in which women of color have been marginalized in the organization's first 100 years and recognizes the potential for a different future. 
____________________________________________________________________________________
2/20/2021 Here is a video, published on Feb 1, 2021 that contains about 4 hours of good stuff.
The Origins of Black History Month
We're halfway into Black History Month, but any day is a great day to begin or continue your antiracist journey to support justice and joy! Here is a great reflection by Joy Reid about the origins of Black History Month, "Progress Isn't Always Linear." And please explore the links to events and resources below. 
______________________________________________________________________________________________________________
2/19/2021  A personal tribute to Toni Morrison from Awesomely Luvvie
Today is Toni Morrison's 90th birthday and I am proud to be a Black writer because of her. 🥰


Toni's words and work compelled, consoled, and cured.                                                                                         

This literary giant wielded a sword with her wordsmithing and her unapologetic centering of Blackness. We needed her.
"If there's a book that you want to read, but it hasn't been written yet, you must write it." Ms. Toni told us that, and who am I not to listen?

That quote appears in my debut book (I'm Judging You: The Do-Better Manual) and I also quote her in Professional Troublemaker because her death convicted me to never put my pen down. Her words have literally been life's instructions for me. I took them to heart.

So today, I honor this icon. 👑👑👑
2/18/2021
evergreenstcol Today's Black History Month throwback honors Dr. Rudy Martin (1935-2016). Early in his career, Martin became the first black teacher at a California high school.

In 1970 he was invited to join Evergreen's "Founding Faculty." Along with Oscar Soule, Dr. Martin wrote a series of essays that helped clarify Evergreen's mission and played a fundamental role in shaping the college's innovative curriculum.

Martin taught at Evergreen for 27 years with a focus on African American culture and Writing. He also served ten years as Director of the National Faculty of Humanities, Arts and Sciences.

In retirement, Martin wrote three books: the memoir "On the Move: A Black Family's Western Saga", the novel, "Natural-Born Proud: A Revery," and a short story collection, "Seaside Stories."

#tbt #blackhistorymonth #greenerhistory                      
2/16/2021 -- From LWVTC Member Loretta Seppanen
The Honorable Jean Murrell Capers was a long-time active Cleveland League of Women Voters member while also serving as a teacher, lawyer, and judge in Cleveland. Judge Capers was born in Georgetown Kentucky, but the family moved to Cleveland. She gained the education required for teaching certification from Case Western Reserve University. After teaching for a decade, she attended Cleveland Law School. She became an attorney in 1945 specializing in family and senior law.  She continued her law career until 2011 (age 98). In 1977 the Governor of Ohio appointed Capers Cleveland Municipal Court Judge. She was engaged in politics and ran, unsuccessfully, for several local and state offices. She was successful in being elected to the Cleveland City Council in 1949. After filling a position initially by appointment, she ran for and was elected four times as a Cleveland Municipal Court judge. Judge Capers worked on civil rights issues throughout her life.
Like many of us, she focused her work locally. While Judge Capers never attended LWVUS conferences, she did have an impact at the national level. Here significant role was a long-time informal mentor to Carolyn Jefferson-Jenkins, the first African American to be elected to be President of the LWVUS, (1998). Judge Capers died in 2017 at the age of 104.
2/15/2021
 The First 30 Days: Black Futures on Black History
NAAM hosts a virtual conversation with local youth to hear their perspectives on Black history, Black futures, and their community work as Black youth in this new Biden-Harris administration era.
2/14/2021
Commentary: Why Black History Month matters more than ever
By ANDREA K. MCDANIELS
FEB 12, 2021 AT 9:00 AM
Some parents at a Utah charter school were so against their kids learning about Black history this month that the school recently offered an opt-out option from such lessons.
The Maria Montessori Academy in North Ogden has since reversed its decision to allow some children to skip Black History Month lessons and festivities as the school "works to change hearts and minds with grace and courtesy," school director Micah Hirokawa wrote in a Facebook post addressing the issue.
But why were these close-minded parents ever allowed to dismiss a vital learning moment? Black history is as important as math, English or American history. It is not some throwaway subject people can do without.  see more
2/13/2021
 Buffalo Soldiers Museum  in Tacoma
Tacoma's Buffalo Soldiers Museum has served as a community resource encompassing a significant – and all too often overlooked – facet of American history. It is part of our overall historical education efforts.
http://www.buffalosoldierstacoma.org/                                      
2/12/2021
Today we are celebrating the first Black Congresswoman, the first Black candidate for a major party's presidential nomination, and former
@LWVNYC
member, Shirley Chisholm.
#BlackHistoryMonth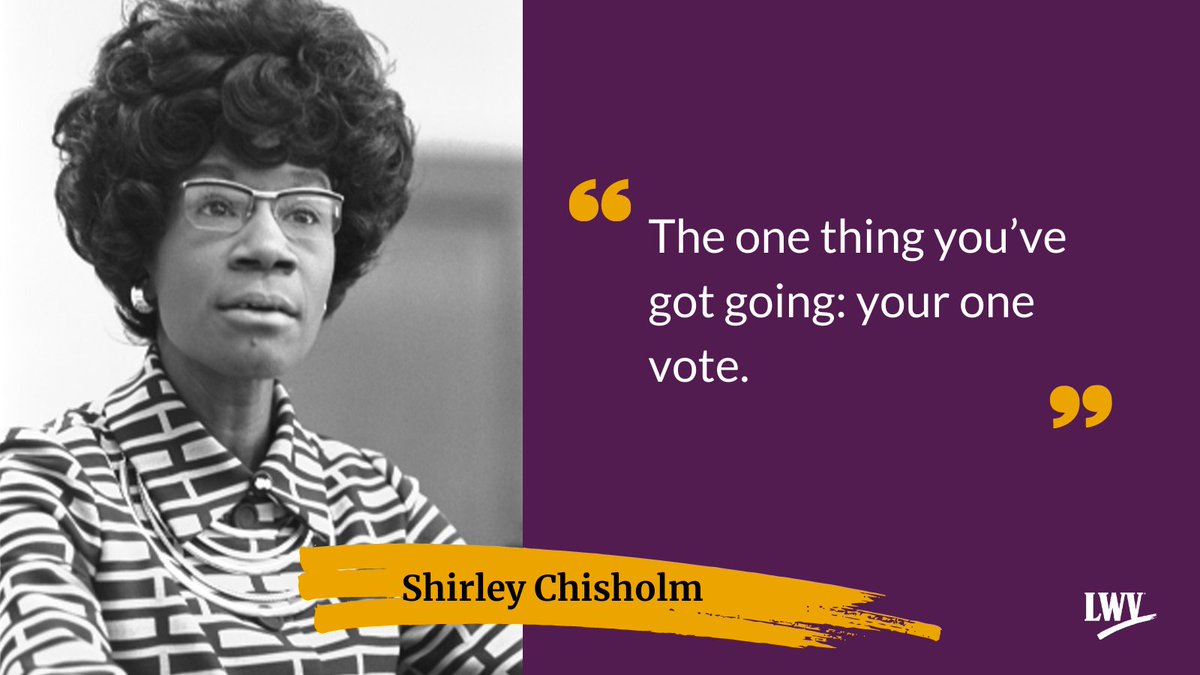 Check out
@KaseVirginia
's blog about Shirley Chisholm:
https://

bit.ly/3d412Z7
2/11/2021
Bush, George (1790?-1863)
Gorge Bush (c. 1790?-1863) was one  of the first group of American citizens to settle north of the Columbia River . In October 1845, the Bush,  and three other families , accompanied by two single men, Samuel Crockett and Jesse Ferguson, set off from Fort Vancouver for Puget Sound.
They traveled down the Columbia to the Cowlitz, and up that river to Cowlitz Landing. From there they spent 15 days making a road through the forest to Budd Inlet, which they reached in early November. The Bushes and others settled farther up the Deschutes River, a few miles south of New Market on a fertile open prairie that soon became known as Bush Prairie.
Bush was a successful farmer in Missouri, but as a free African American in a slave state, he faced increasing discrimination and decided to move west. In 1844, Bush and his good friend Michael T. Simmons (1814-1867), a white Irish American, led their families and three others over the Oregon Trail. When they found that racial exclusion laws had preceded them and barred Bush from settling south of the Columbia River, they settled on Puget Sound, becoming the first Americans to do so. Bush established a successful farm near present day Olympia on land that became known as Bush Prairie. He and his family were noted for their generosity to new arrivals and for their friendship with the Nisqually Indians who lived nearby. Bush continued modernizing and improving his farm until his death in 1863. Said by some sources to be named George Washington Bush in honor of the first president, he has no known family connection to the two later presidents who share with him the name George Bush.
George Bush was born in Pennsylvania in the late 1700s. Information about his birth and early years is sparse and conflicting. His birth date was probably around 1790, although some accounts place it more than 10 years earlier, which would have made Bush more than 60 when he and his family followed the Oregon Trail west. His exact name is also uncertain. The few census records listing him and news articles published during his lifetime refer to him as "George Bush." However, early Washington historian Edmond S. Meany (1862-1935), who knew people who had known Bush, gives his name as "George W. Bush" in publications dating at least from 1899, and other accounts published through the twentieth century do so as well. Since the early 1960s, most publications mentioning Bush, including eventually many state and other official websites, give his name as "George Washington Bush," with some stating he was so named in honor of the president in office when he was born.
Bush's father, Matthew Bush, of African descent, was said to be a sailor from the British West Indies. His mother was an Irish American servant. Both apparently worked for a wealthy Quaker family named Stevenson, and young George Bush was educated in the Quaker tradition. 
2/10/2021
The Northwest African American Museum has a great lineup of Black History Month events.  Click here to check them out.
2/8/2021
Ida B. Wells was a force to be reckoned with! Investigative journalist and civil rights activist, Wells was one of the founding members of the NAACP, an organization still protecting social and racial equality today.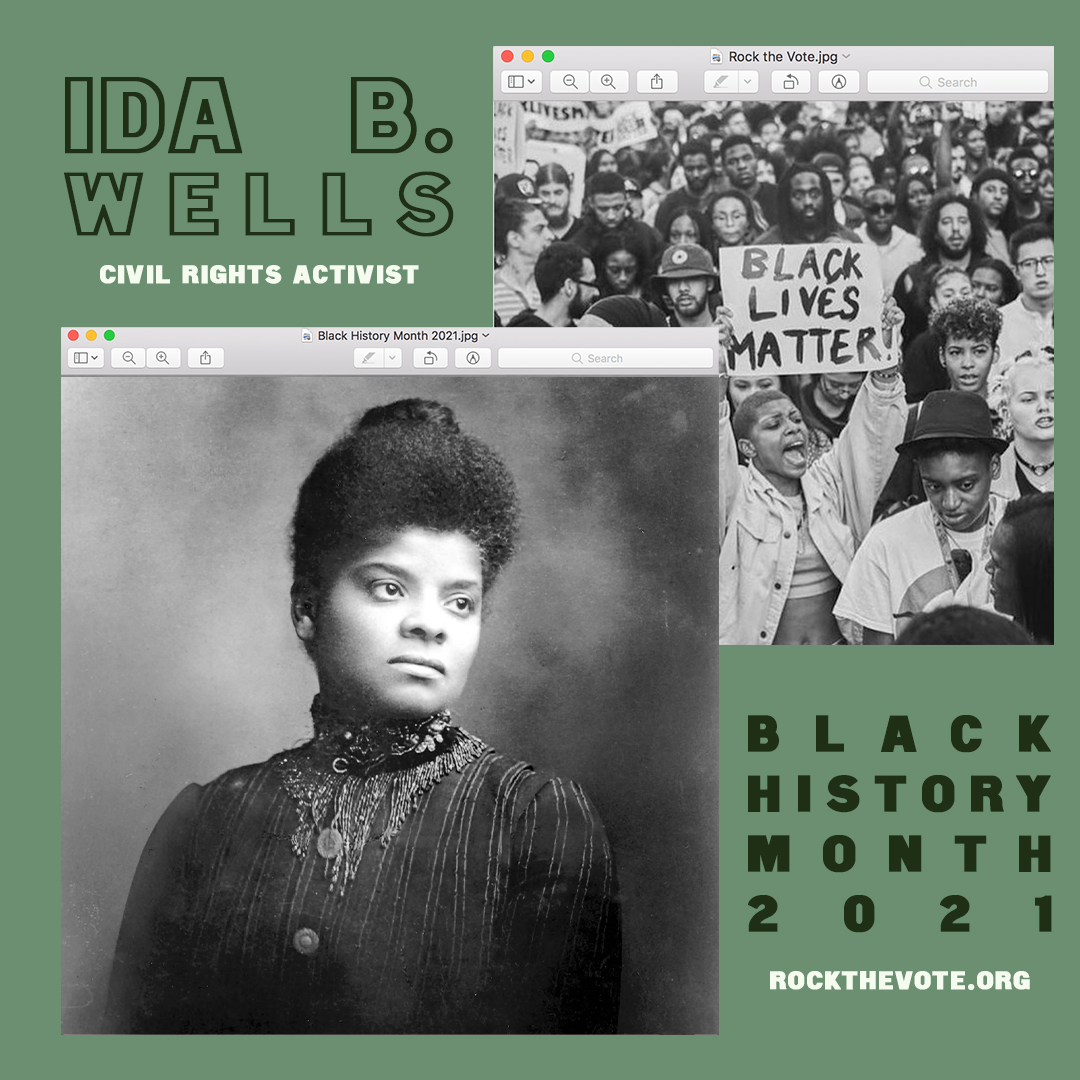 2/6/2021
 Black History Month: How did it start, and why February?
"The Black family knows no single location since family reunions and genetic-ancestry searches testify to the spread of family members across states, nations, and continents. Not only are individual Black families diasporic, but Africa and the diaspora itself have been long portrayed as the Black family at large," the organization explained. "The family offers a rich tapestry of images for exploring the African American past and present."
For many, the Black History Month themes have often reflected the adjustments, changes, movements, and innovations many people of the African diaspora have made in the United States.
Some of the themes throughout the years have included: 
1928 -- "Civilization: A World Achievement"
1938 -- "Special Achievements of the Race: Oratory, Drama, Music, Painting, Sculpture, Science and Inventions"
1948 -- "The Whole Truth and Nothing but the Truth"
1958 -- "Negro History: A Factor in Nationalism and Internationalism"
1968 -- "The Centennial of the Fourteenth Amendment Afro American History Week"
1979 -- "History: Torch for the Future"
1989 -- "Afro Americans and Religion"
1996 -- "Black Women"
2012 -- "President Barack Obama National Black History Month Proclamation"
2020 -- "African Americans and the Vote"
2/6/2021
One of the best ways to gain information and understanding of Black History is to Talk About Race
Click on any or all of the links here to see a variety of approached to talking about race.
National Museum of African American History and Culture.
LWVWA talking in a Cultivating Civil Conversations context.
2/5/2021 -- From LWVTC Member Loretta Seppanen
African American Women of Achievement Who Also Served the League of Women Voters
While the League of Women Voters in some states and at the national level has a reputation of being less than welcoming to Black, Indigenous, and other Women of Color (BIPOC), the league has been and is today well served by many women of color. Take these brief summaries of high achieving African American leaders, and league members, as examples:
Dr. Deborah Turner, 20th president of the League of Women Voters of the United States (LWVUS), elected last June. She is the second person of color to serve as LWVUS president.
After growing up in Mason City, Iowa, Dr. Turner received her BS from Iowa State University and her MD from University of Iowa where she completed her Residency in OB-Gyn. She also holds a JD from Drake University. She practiced gynecologic oncology for 35 years. After leaving active practice she served as Vice President of International Programs Medical Programs of The Outreach Program. In that role she participated in twelve medical missions to Tanzania. She has served as Associate Medical Director of Planned Parenthood of North Central States since 2016.  
Dr. Turner joined the LWV just a decade ago taking on a leadership role in the Des Moines Metropolitan League. She served on the LWV Iowa board as the state vice president from 2011 to 2015, becoming co-president in 2015. In 2016 she was elected to the League's national board of directors. She is one of 19 persons of color serving on the board. Since the league was formed about 500 people seen national board service (about 4 percent board members of color).
Turner was inducted into the Iowa Women's Hall of Fame in 2013 and received the Gertrude Rush Award from the National Bar Association in 2015. She was awarded the Louise Noun Visionary Women of the year award from Young Womens Resource Center Des Moines in 2018. Her most treasured award is a certificate from the Schwartz Center for Compassionate Care.  She lives in Nebraska and has two grown children – a son and a niece. 
Josie Johnson, Ed.D, is the first person of color to be elected to the National LWV Board of Directors. She served in that capacity from 1968 to 1972. Josie played an active role in the civil rights movement since her teenage years in her home town of Houston.  Josie earned a B.A. in Sociology from the Fisk University in Nashville, Tennessee, and an M.A. and Ed.D from the University of Massachusetts, Amherst.                   
As a veteran civil rights leader, Josie lobbied to pass Minnesota's anti-discrimination laws in 1956. She is a committed champion for fair housing, equal employment, and better educational outcomes for children. In 1967, she served as the acting director for the Minneapolis Urban League for one year. The next year she was elected to the LWVUS Board of Directors. She taught in the African American Studies Department at the University of Minnesota, and was later appointed to the Minnesota Board of Regents, where she served from 1971 to 1973. In 1992, she became the associate vice president in charge of minority affairs at the University.
Josie Johnson is a recipient of numerous awards and honors. The University of Minnesota established the Annual Josie Robinson Johnson Human Rights and Social Justice Award in her honor.
Click here for a PDF version of this article.
___________________________________________________________________________________________________________

Click here
to see photos of legendary Washington State residents being honored this month.
2/4/2021
Watch interviews with civil rights activists, read essays, and view historic photos on the University of Washington Seattle Civic Rights & Labor History Project.
2/3/2021
"I have decided to stick with love. Hate is too great a burden to bear."
— Dr. Martin Luther King, Jr.
2/1/2021
In honor of the first day of
#BlackHistoryMonth
, we're taking a look back at some of the
#WNBA
's most historic moments. Follow along with us all month!
1995: Sheryl Swoopes signed a shoe deal with Nike, becoming the first woman to have a signature athletic shoe
Theme
Since 1976, every American president has designated February as Black History Month and endorsed a specific theme.
The Black History Month 2021 theme, "Black Family: Representation, Identity and Diversity" explores the African diaspora, and the spread of Black families across the United States.
__________________________________________________________________________________________________________________________________
__________________________________________________________________________________________________________________________________
_October 2020 -- Newly Recommended Books:
Debby Irving, Waking Up White and Finding Myself in the Story of Race
In October 2020, Ta-Nehisi Coates' 2014 essay in The Atlantic, "The Case for Reparations,"  has been named the "most powerful essay of its time" by New York University's Arthur L. Carter Journalism Institute.  
You can read this important essay online at:
Looking to learn more about race in America? UW professor emeritus Charles Johnson picks 4 books.
"Invisible Man" by Ralph Ellison
"The Autobiography of an Ex-Colored Man" by James Weldon Johnson
"The World in Flames: A Black Boyhood in a White Supremacist Doomsday Cult" by Jerald Walker
"King: The Photobiography of Martin Luther King, Jr." by Bob Adelman and Charles Johnson 
And, your editor recommends "Middle Passage" by Charles Johnson.
Click here to read more about Dr. Johnson's recommendations.
Here are two books by David Treuer, Ojibwe, scholar and author, Ph.D., on faculty at Univ. of Southern California.
Rez Life: An Indian's Journey Through Reservation Life (2012).  A history of reservations including his own experience as Ojibwe on Leech Lake Reservation in northern Minnesota.
The Heartbeat of Wounded Knee: Native America From 1890 to the Present (2019).  A remarkable history, something to read in small bites.
Here is a newly published book of interest:  Caste: The Origins of our Discontents  by Isabel Wilkerson.
LET'S TALK ABOUT RACE BOOK GROUP
Rescheduling of actual group meetings will be done as soon as we are confident about the ability to meet in-person.  But, reading is still a GO!
Remember, reading while cloistered is popular.
National Museum of African American History and Culture Releases "Talking About Race" Web Portal
Check out this website:  https://nmaahc.si.edu/about/news/national-museum-african-american-history-and-culture-releases-talking-about-race-web?fbclid=IwAR1Pr5ytQ-lGmODYUTm2Q5GaBaVjv87jY0Il25vf67MK_36LJLxXZtLOBYs
Links to Other Sites That May Help With Talks About Race
https://docs.google.com/document/d/1BRlF2_zhNe86SGgHa6-VlBO-QgirITwCTugSfKie5Fs/preview?fbclid=IwAR389jqVFjyCVc4GXELXOL_zoHjtrFHtqsz9I3J4NP4RGGHT8ctjApgaqIM&pru=AAABcpW1dCQ*yHEtLp1_Z-5PicNDD66JKg
https://www.theguardian.com/society/2020/aug/13/decolonising-dermatology-why-black-and-brown-skin-need-better-treatment
https://www.yesmagazine.org/issue/building-bridges/2019/11/12/the-collective-healing-that-is-owed/?utm_medium=email&utm_campaign=YESDaily_20200612&utm_content=YESDaily_20200612+CID_a892cf44bb07aec2dd7e585b18a91968&utm_source=CM&utm_term=Reparations%20Is%20No%20Longer%20Only%20About%20a%20Payout%20to%20Black%20Descendants%20of%20Slavery    
Here is a link to an article interviewing Ibram X. Kendi about being an anti-racist and his book How to be an Antiracist. 
_______________________________________________________________________________________________________
IMMIGRATION RELATED MATERIAL
LWVUS Position
The LWVUS priority statement related to Immigration is: Immigration policies should promote reunification of immediate families; market economic, business and employment needs; a nd be responsive to those facing political persecution or humanitarian crises. 
Click here for other information and resources offered by LWVUS.
__________________________________________________________________________________________________
June 17, 2019 -- Second Annual Hispanic Roundtable Community Summit
LWV-TC participated in this summit, as an Exhibitor, as well as audience members.  It was especially fun to watch Amber Huffstickler as she did her graphic recording of the proceedings. 
One of many take home messages was that fully understanding, and being able to meet organizational goals in, a Multi-Cultural America is an evolving process.  It was suggested that it is important to have cultural awareness, gain in cultural competency, and enhance behavior with cultural humility.  The lively discussions made it easy to start a list of barriers that need to be addressed as League works on our confronting inequity agenda:  money, safe spaces for non-white voices to be heard, strong partnerships.
Having attended the Summit gave the three LWV-TC members who attended the opportunity to connect to the heart as well as the head.  We heard from informative speakers about immigration policy and the history of Latinx people in the United States.  We also heard the stories about how those policies hurt families, from the speakers and from individual attendees.  It was an opportunity for members from the dominant culture to listen and witness.  We learned a lot we can use to start a process of change.
_____________________________________________________________________________________________
During the 2018 Convention in Chicago, the National League of Women Voters(LWVUS) held several workshops to introduce their new Diversity, Equity, and Inclusion Policy:  LWV is an organization fully committed to diversity, equity, and inclusion in principle and in practice.  
LWVWA Policy on Diversity, Equity, and Inclusion

LWV is an organization fully committed to diversity, equity, and inclusion in principle and in practice. Diversity, equity, and inclusion are central to the organization's current and future success in engaging all individuals, households, communities, and policy makers in creating a more perfect democracy.
We will actively work to remove barriers to full participation in this organization regardless of gender, gender identity, ethnicity, race, native or indigenous origin, age, generation, sexual orientation, culture, religion, belief system, marital status, parental status, socioeconomic status, language, accent, ability status, mental health, educational level or background, geography, nationality, work style, work experience, job role function, thinking style, personality type, physical appearance, political perspective or affiliation and/or any other characteristic that can be identified as recognizing or illustrating diversity.

LWVUS 2020 Convention also adopted the following resolution
We Resolve First, That the League advocates against systemic racism in the justice system and, at a minimum, for preventing excessive force and brutality by law enforcement. We also call for prompt actions by all League members to advocate within every level of government to eradicate systemic racism, and the harm that it causes;  
We Resolve Second, That the League help our elected officials and all Americans recognize these truths to be self-evident; that Black, Indigenous and all people of color (BIPOC) deserve equal protection under the law; and that we demand solutions for the terrible wrongs done, so that regardless of race, ethnicity, religion, disability, and gender identity or sexual orientation we may truly become a nation "indivisible, with liberty and justice for all".